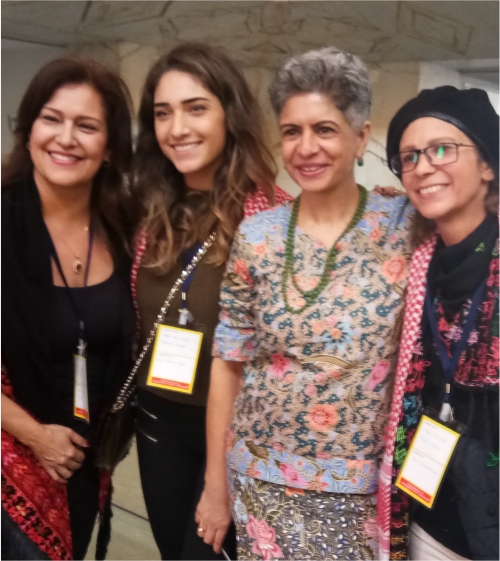 POWER OF FIDS, BEYOND DFC
DESIGN THINKING


IN EDUCATION

In 2001, The Riverside School pioneered Design Thinking in education with a vision to graduate every child as a HumanE™ citizen embodying core values of Empathy, Ethics, Excellence, Elevation and Evolution. To demystify the process of building the HumanE™ values, Riverside introduced a unique framework called Feel, Imagine, Do, Share (FIDS) which has been recognised, celebrated and awarded across the world with the spread of Design For Change Challenge.

'Enrichment. By Design' is designed to enrich existing school programs with "hacks" designed to encourage student agency, engagement and HumanE™ values to demonstrate the power of the FIDS beyond just the Design For Change challenge.

'Enrichment. By Design' is a set of curated processes that are designed to enrich the user experience of all stakeholders in a school ecosystem, thereby planting the seeds of a HumanE™ culture.
PROCESSES
What if, the school could intentionally design experiences for the well-being of teachers as a person and not just as a professional? A simple, powerful process to that brings congeniality, creativity, collaboration and collegiality amongst school stakeholders.

Skills: Creativity, Collaboration, Initiative

STUDENT LED INTEREST CENTERS

What if, teachers and parents believed that 'Age has nothing to do with competency'? Every child could be a learner and a teacher! Students add value to each other by sharing their interests and passions for a purpose.

Skills: Initiative, Productivity, Social Skills

PROVOCATION And Installation


What if you are able to harness the curiosity and interest of your students to design learning experiences? As teachers, we know and understand that children are brimming with questions. Provocation facilitates learning by having students delve deeper into questions that emerge from them - the teacher assumes the role of a facilitator and guide. Installations are a culmination of the provocation where students showcase their learning journey through use of creative outlets such as drama, art-installations, visual representations, etc.

Skills: Curiosity, Creativity, Collaboration, Problem-solving, Communication.

What if, parents have an opportunity to build respect, appreciation and confidence in the professionals they entrust their children with. A win-win process that builds pride, ownership and ethics in every teacher to engage in best teaching practices.

Skills: Research, Pedagogy, Presentation

SEE CURRICULUM
AT RIVERSIDE

What if every child graduates with passion and compassion? A challenge most educators face owing to the rapid evolution of technology and knowledge. Children can be taught to make wholesome decisions by timetabling for interventions that enable children to practice emotional regulation, compassion, and ethics. Social-Emotional and Ethical Curriculum ensure our students are able to appreciate the seemingly abstract ideas such as feelings, motivations, love, integrity, etc.

Skills: Leadership, Citizenship, Collaboration, Empathy.
BECOME A

HUMAN
E
SCHOOL
RLC has carefully crafted training programs with mind-shift modules which are universally applicable in all organizations - corporate, governmental and educational. However, the range of offerings listed here are designed to transform pedagogy and leadership in any school ecosystem.
OUR OFFERINGS